In one of the largest WHOA procedures to date, Loyens & Loeff served as Dutch counsel to an ad hoc collection of financial creditors of the Steinhoff collection. The WHOA restructuring plan of Steinhoff International Holding N.V. was approved by the Dutch court on June 21, 2023. This opens the door for the Steinhoff Group's (financial) restructuring.
Loyens & Loeff has served as Dutch counsel to an ad hoc group of financial creditors (Ad Hoc Group) of Steinhoff International Holding N.V. (Steinhoff) and its subsidiaries (the Steinhoff Group) ever since the accounting irregularities were discovered in December 2017 in relation to the Steinhoff Group. This resulted in the adoption of a Dutch composition plan in 2021 through a suspension of payments process (surseance van betaling), which resolved the legal claims against the Steinhoff Group and carried out a second financial restructuring after that of 2019.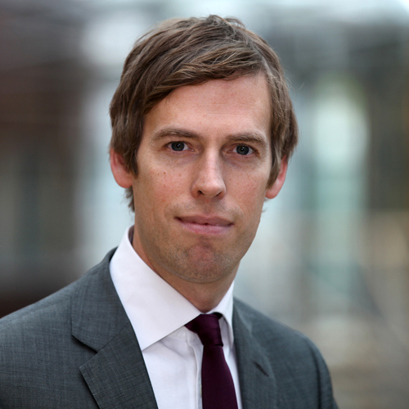 By the end of 2022, it was obvious that a following reorganization was necessary to ensure the Steinhoff Group's financial stability. The Ad Hoc Group received assistance from Loyens & Loeff during negotiations with the Steinhoff Group, which led to a WHOA reorganization plan that ensured the best outcome for all parties concerned. The strategy provides for the extension and transfer of Steinhoff's loan facilities to a new orphan holding structure, which will establish a solid foundation for the controlled sale of the Steinhoff Group in order to maximize value and permit the solvent burial of Steinhoff.
The reorganization plan was opposed by a shareholder but received resounding approval from Steinhoff's creditor groups. Steinhoff's shareholders will receive "contingent value rights," which will give them 20% of any remaining value if and when all of the Steinhoff Group's debt obligations have been repaid, with the remaining 80% of value being distributed among the external financial creditors of Steinhoff. Although out of the money and as such in principle not entitled to receive value, Steinhoff's shareholders will receive contingent value rights.
Together with Kirkland & Ellis LLP and Latham & Watkins LLP, Loyens & Loeff acted as counsel to the Ad Hoc Group. We leveraged our experience with cross-border restructurings of complex group structures and intra-group dynamics. Our multi-disciplinary team of restructuring, corporate, capital markets, finance and tax experts was led by Dutch partner Vincent Vroom and senior associate Joris Dunki Jacobs.
For detailed information, as well as the picture copyright, please see the law firm's original article here: Loyens & Loeff advises on the WHOA restructuring of Steinhoff International Holdings N.V. and its subsidiaries | Loyens & Loeff (loyensloeff.com)