One of the most important tasks of our publication is to provide law firm clients with information on how to choose law firms.
For this purpose, we regularly conduct client interviews to gather client wishes "from the source".
This time we had the opportunity to interview Thomas Gerber, Managing Director Strategy & Initiatives Switzerland at CREDIT SUISSE AG.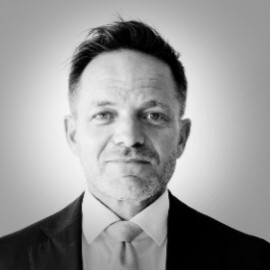 lawfirmrankingsreport.com: Mr. Gerber, what tasks do your company outsource to external legal service providers?
Thomas Gerber: We use external lawyers mainly for questions with international relevancy, such as, for example, for legal clarifications regarding products or for fiscal regulatory clarifications.
Regarding legal questions concerning topics within Switzerland, we only consult outside legal consultants for very specific topics such as, for example, "Too big to fail".
lawfirmrankingsreport.com: Which criteria do you use to select the law firms?
Thomas Gerber: To us, the reputation of the law firm is critical. Here, we collect information from various sources on the internet such as, for example, from diverse rankings such as Chambers Global or IFLR 1000. To me, the added value of such rankings is primarily in the time savings in evaluating law firms. I don't have to painfully gather the data, and can locate experts directly in diverse areas of law and contact them.
lawfirmrankingsreport.com: What role does the law firm's website play in this?
Thomas Gerber: Here, we look most at the law firms' reference cases to check whether the competencies desired by us already exist. Based on the cases, we can derive the existing know-how of a law firm more easily. For example, if a law firm has no reference cases in a specific area of law, then we can assume that little know-how has been accumulated in that area. Such information is important since we cannot get involved in "experiments" – that is, just like the lack of an international network, a no-go.
Of course, recommendations from colleagues as well as the quality of the submitted proposal are also decisive. If those already include errors and inconsistencies, those are elimination criteria. Finally, however, the personal impression during direct conversations with the provider is also a deciding factor. Of course, we also have preferred suppliers whom we work with.
lawfirmrankingsreport.com: What are the characteristics of a good lawyer in your opinion?
Thomas Gerber: A good lawyer has to adopt the client's language and convey the material intelligibly. Under no circumstances should preexisting solutions with little depth be offered. It has to be obvious that the law firm has dealt with our demands in depth and is meeting our needs.
The law firm has to be able to deliver a position quickly and without obligation when questions arise during the ongoing work deliberations. Promised results must be delivered on time and with the appropriate quality.
lawfirmrankingsreport.com: Dear Mr. Gerber, thank you for your time.
The interview was conducted by Law Firm Rankings Report Chief Editor and Law Business – Business Consulting for Law Firms Managing Partner Alexander Gendlin.