Viessmann Climate Solutions Acquired by Carrier Global for €12 Billion
Paul, Weiss advises Carrier Global Corporation on its €12 billion cash-and-stock acquisition of Viessmann Climate Solutions. Germany-based Viessmann Climate Solutions, the main part of Viessmann Group, is a key leader in Europe's energy transition and a premium brand in the fastest-growing heat pump and energy transition markets. The April 25 purchase will alter Carrier's business portfolio and make it a pure-play, worldwide leader in intelligent climate and energy solutions.
Laura C. Turano, Partner
The Paul, Weiss team is led by Laura Turano and Scott Barshay, and includes corporate partners Caith Kushner, Christodoulos Kaoutzanis, John Kennedy and Manuel Frey, and counsel Cristina Amodeo and Christopher Dickson; intellectual property partner Claudine Meredith-Goujon and counsel Bonnie Chen and Marisa Geiger; tax partners Robert Holo and Robert Killip and counsel Sarah Katz; executive compensation partner Jean McLoughlin and counsel Ron Aizen; litigation partners Joshua Soven, John Carlin and Mark Mendelsohn and counsel Peter Jaffe, Steven Herzog and Daniel Mason; real estate partner Peter Fisch; restructuring partner Elizabeth McColm; environmental counsel William O'Brien; international trade counsel Richard Elliott; and antitrust counsel Marta Kelly.
Scott A. Barshay, Partner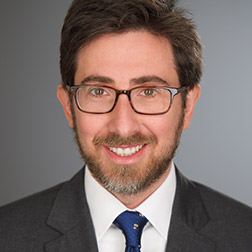 Caith Kushner, Partner
For detailed information, as well as the picture copyright, please see the law firm's original article here: Carrier Global to Acquire Viessmann Climate Solutions in €12 Billion Deal.